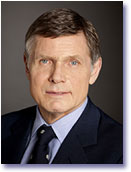 William (Rusty) Park is Professor of Law at Boston University. His practice and teaching focus on international financial and commercial transactions.
After studies at Yale and Columbia, Park practiced law in Paris before returning home to Boston to teach tax and banking. He served as Director of the Boston University Center for Banking Law Studies and has held visiting appointments at the universities of Cambridge, Dijon, Hong Kong, Auckland and Geneva, as well as Fletcher School of Law and Diplomacy.
His published work includes Arbitration of International Business Disputes, International Chamber of Commerce Arbitration (with Craig and Paulsson), International Commercial Arbitration (with Reisman, Craig and Paulsson), Income Tax Treaty Arbitration (with Tillinghast) and International Forum Selection, as well as articles on legal and fiscal aspects of international business.
Park is General Editor of Arbitration International and former President of the London Court of International Arbitration. He has served as Arbitrator on the Claims Resolution Tribunal for Dormant Accounts in Switzerland and the Appeals Tribunal of the International Commission on Holocaust Era Insurance Claims. Currently he sits on the NAFTA Chapter 14 Financial Services Roster.
He has served as arbitrator in both institutional and ad hoc proceedings and arbitrates in French as well as English. Subject matters include joint ventures, insurance, foreign investment, acquisitions, tax, gas price adjustment, loan agreements and licenses for intellectual property.
Park is a member of the Governing Board of ICCA, International Council for Commercial Arbitration.
He sits on the Council of the American Arbitration Association and served for eight years as a member of the AAA Board of Directors. He is a Fellow of the Chartered Institute of Arbitrators and the College of Commercial Arbitrators.
In 2008 the United States appointed Park to the Panel of Arbitrators for the International Centre for Settlement of Investment Disputes.